Welcome to your new home
Design custom pages, manage commissions, sell from your storefront, accept tiered subscriptions, discounted prints, no fees on donations, and more.
Make it your own
Our intuitive block based builder is designed to let you make something beautiful quickly.
Make whatever you want.

Whether it's a portfolio page, a links page for social media bios, general marketing pages to entice clients, or a full blown storefront, we've got you covered.

Mobile Responsive.

We've already put in the work to make every block work by default on different sized devices, letting you focus on more important things than shifting around pixels.

Custom Themes.

Use our selection of default themes (try clicking on "Theme" in the header!), or design your own.

Your brand; Your domain.

Choose your own art.page domain for free, or use your own domain name. Unlike other creator oriented platforms, your pages won't be plastered in links leading your clients to competitors.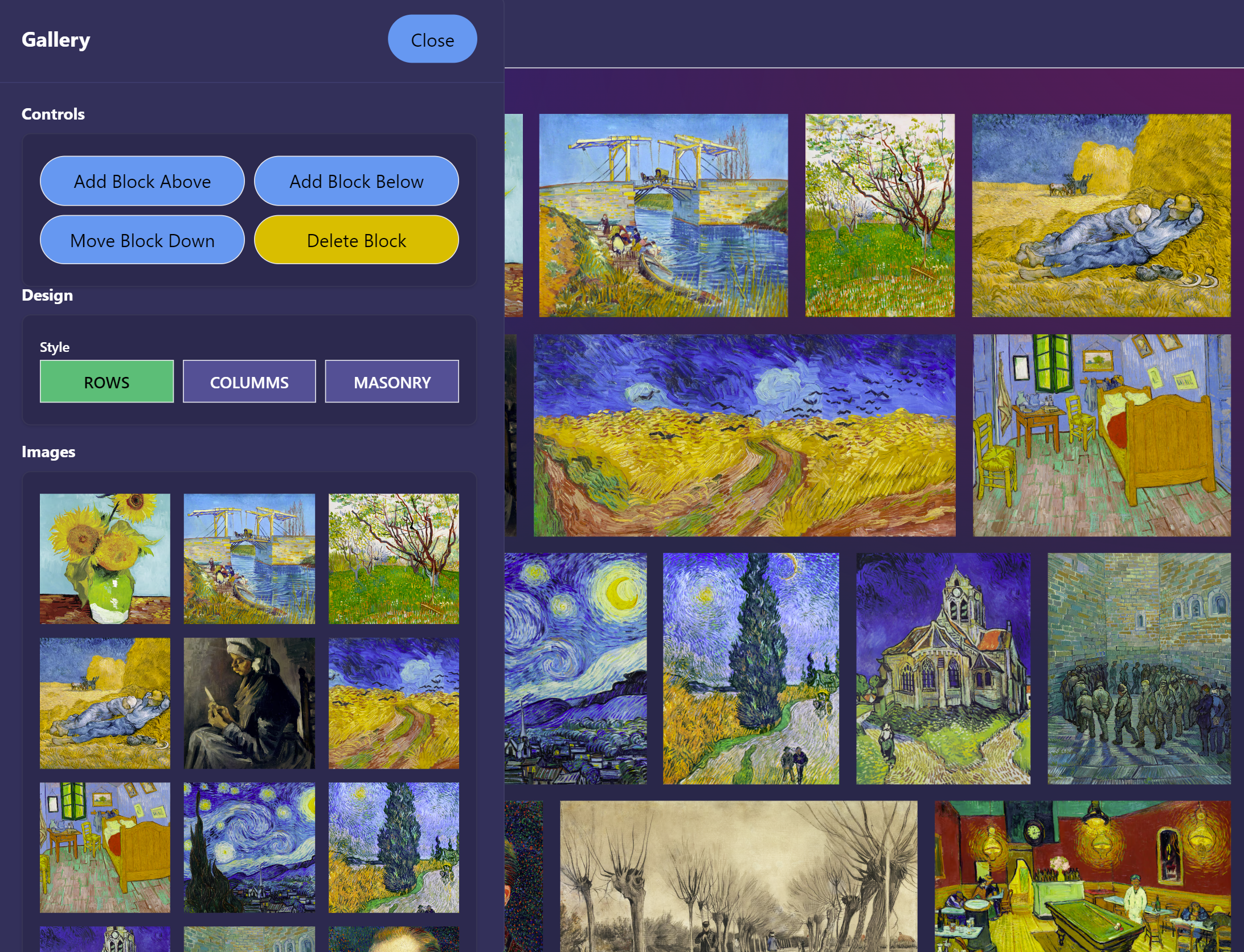 Earn an income
art.page is built from the ground up for artists and their unique income streams, giving you the tools you need to make a living from your art.
Commissions.

Communicate with clients securely and privately to sell custom creations. Make everything easier for both parties by having all the project details and assets in one place.

Storefront.

Sell physical and digital products from your own storefront.

Tiered Subscriptions.

Earn a monthly income and give your patrons access to exclusive content.

Donations.

We don't charge any platform fee on donations!

Mailing List.

Keep in touch directly with your fans with an email newsletter. Say goodbye to the days of being at the mercy of social media algorithms controlling if your fans actually see your content!